The best Mexican food we've had! Kieron and Sean Prenter started Mexicano in North Narrabeen back in December 2010 and we are eternally grateful. Growing up on the northern beaches all their lives, they both live within 50m of the restaurant so if you're eating there, there's a good chance they'll be there or only a stone's throw away. With any word of a big swell, the Prenter brothers will be towing each other into waves, and maybe even wearing a tuxedo, shooting for Mexicano ads.

It's quality, fresh produce that's sourced locally to deliver the best flavours of Mexico. Featuring snacks, tapas, quesadillas and tacos the menu is designed for sharing so there is plenty to choose from. Our favourite's are the fish tacos, Jalapeno Croquettes, Corn, Chimigangas, pork tacos and if we keep going, we'll end up listing the whole menu. Enough from us, we caught up with Kieron, to tell us a little more about Mexicano. He's a busy man so we couldn't tie him down for long but here is what we got from the few minutes we had him for.
There is all kinds of Mexican food these days, old school and new, what's Mexicano's style?
We pretty much just do what we do, and try to incorporate it all in some way. Mexican food is about sharing food with friends and having a good time, don't think too hard but make sure everything is fresh.
Tell us about how you entered the last Mexicano Christmas party?
Hahahaah yes well that was a stunt that could have gone terribly wrong. I rang a good mate Matt Grainger, who's a gun Jetski driver and when I told him of my plan he wasted not a second to say "I'm in". So he arrived and I threw him into a Santa outfit, we smashed some tequila and were on our way. We departed about 10 houses down on the lake with my Jetski as soon as we took off I ignited fireworks that I was holding to get the parties attention. I was wearing a recently purchased custom suit with light pink lining, yes very shcmick, and as we approached the landing there was a steel pipe sticking outta the water which I had to point out and we nearly hit. Matt gunned it and we landed 4mm away from a palm tree, from there everyone went nuts and I proceeded to do my fantasy rockstar moment which was choreographed by my mate Bliss (Bliss n Eso) and smashed out killing in the name of! That got the Party started, we are well known for our Parties.
Most popular item(s) on the menu and your favourite?

Chimichangas, Fish Tacos, Pork Tacos, ahhhhhh yeah the whole menu……
You've got the best margarita's (in our humble opinion), are you a frozen or shaken margarita man?
Im a Jalapeno Margarita, shaken on the Rocks kinda guy.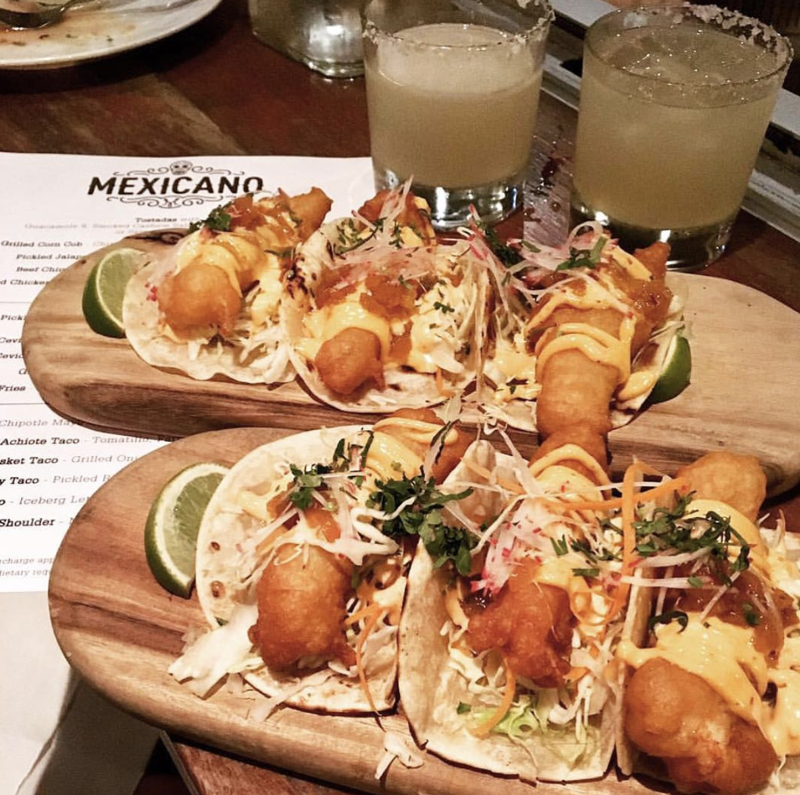 Who's the most famous person or people that have eaten at Mexicano?
Metallica who just happen to be my all-time favourite band, Pink nearly got in but we where full, Kelly Slater, lots of models the list is long but heaps of Artists.
In the restaurant you got groovy tunes in the background and there is a really cool vibe, but when your not in the restaurant you love your rock and metal music.Who's your favourite artists?
Metallica, really into Gojira at the moment, I like metal. Also old school hip hop, snoop doggy doggy dog oh yeah, not into reggae or mainstream.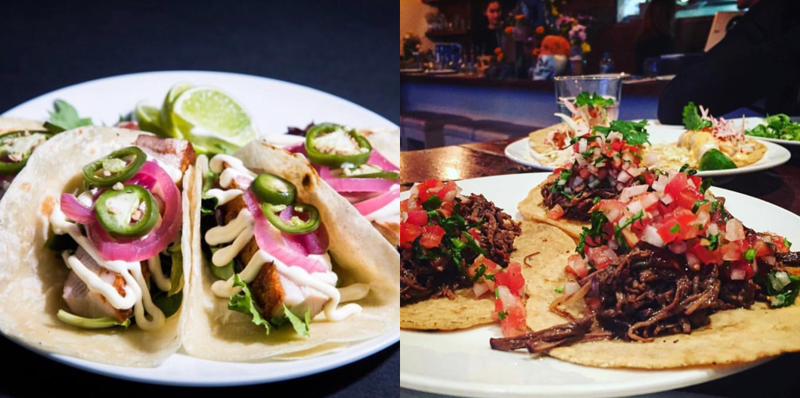 Business is booming at Mexicano but tell us about your other venue's.
MX at Mona Vale is our little sis location which thrives on take away during the week and is perfect for a couple hideaway on weekends, its small and intimate. Then there's Barbacoa in Bali which is the Big dog. We have been voted best Restaurant in Bali and won, everyone that goes there has great feedback, it's a very well run business. Aaaaand its surrounded by perfect waves of Indonesia, business trip um yeah.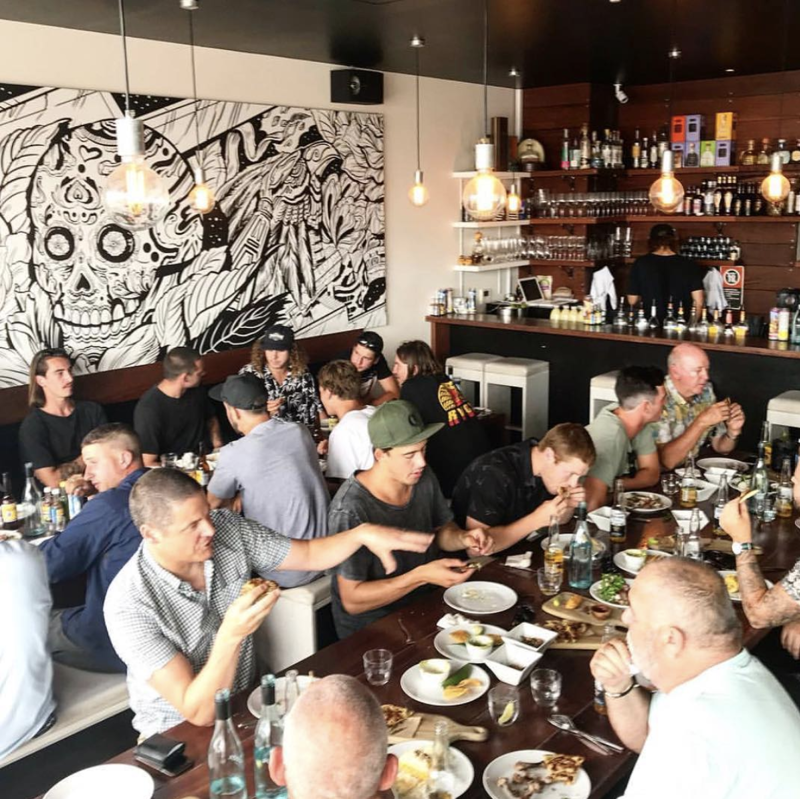 For more info and to make a booking, head over their website, or check out their Instagram (we'll have links to your website and Instagram)

https://www.mexicano.com.au/