our first year of being the presenting sponsor of the surfaid cup in manly and boy did we have a good day! along with the sponsorship, the beecraft surf team raised over $9000 from family and friends which was part of the huge total - $243,449.75 that was raised from the event by the competing teams, sponsors and generous donations. special shout out to the team from surfaid for all their hard work on the day and behind the scenes to make it such a success. if you want to see more of the awesome work they do, check out the surfaid website and how you can get involved. this year beecraft also donated prizes to the raffle including accomodation at boomerang beach and plant vouchers to the beecraft nursery so make sure you enter or get down there next year! check out the photos below for more action from the day

(left to right) our very own: Jackson, Lukas, Dave, Richard and our competition guest surfer Ryan
the surfaid cup manly presented by beecraft winners - aquabumps - who raised over $11,500
The ladies were ripping! Charlottle Connell (pictured) was the winner of the boomerang beach accomodation
jackson running in to tag the next surfer after a shameful swim due to losing his board. his confidence of not wearing a leg rope did not pay off...
activities out of the water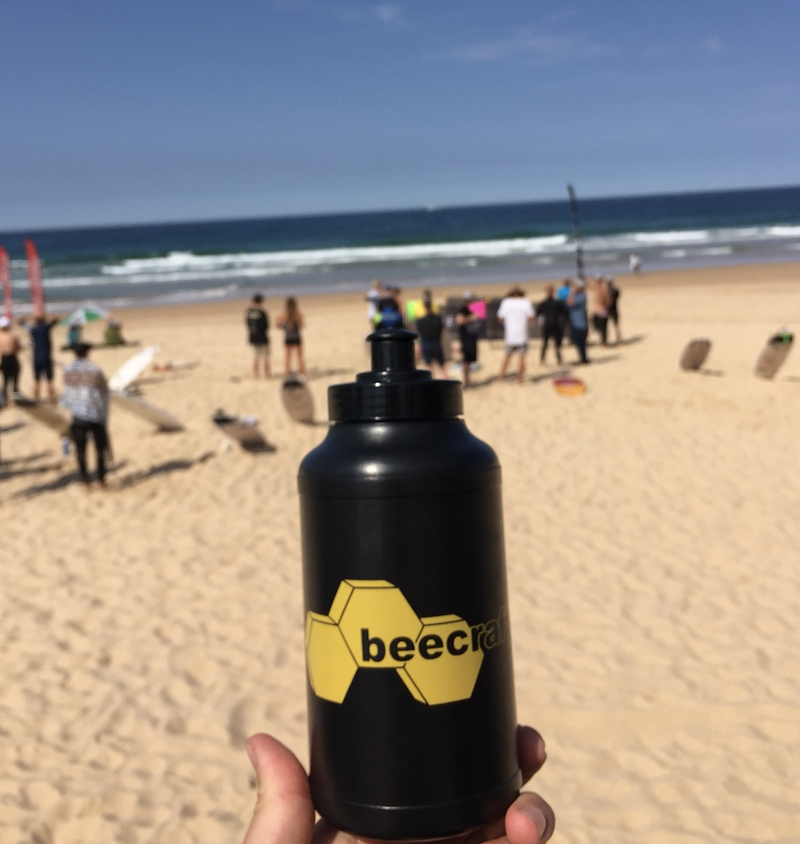 some of the beecraft merchandise for the competitors packs. Got to keep the waters up when you're at the beach!
these photos can also be found on our instagram... check it out @beecraft81