If you're reading this, you are most definitely aware that choosing a builder doesn't happen overnight.
It's a long process that can take months from the moment you decide that you are going to renovate, to finally selecting a builder, or a design construct business. We come in all shapes and sizes, delivering a range of services from construction only, to those that deliver the full service from initial concepts in design, council applications, planning, right through to the completed project. After years in the game, speaking to our clients and friends on what helped them decide, we've compiled some information to try and help you.
1. In the early stages, keep an eye out for projects that are happening in your area.
Whether you're driving to work, taking the dog for a walk or heading to weekend sport, see who is working near you. If the opportunity arises, chat to the home owners, or if it's during work hours, pop your head over the fence and have a speak with the site/project manager. This will help to develop your understanding of what those business around you stand for and the way they go about their business.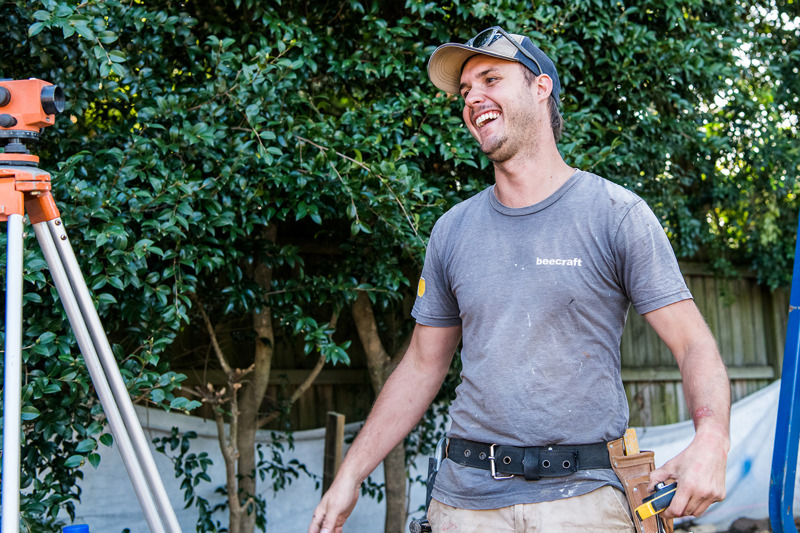 2. Talk about your renovation/new home build.
Like anything, friends and family are your first point of contact for advice or a trusted opinion. There is also a good chance that they, or someone they know has had building work done and there is usually a verbal review to follow. Be a good one, or in some cases, a bad one, you're gathering information to make the most informed decision. These are of course regarding the work itself but might also include ethos, range of services, ease of communication inter alia, all of which will help in shaping your views and assist in choosing the right builder.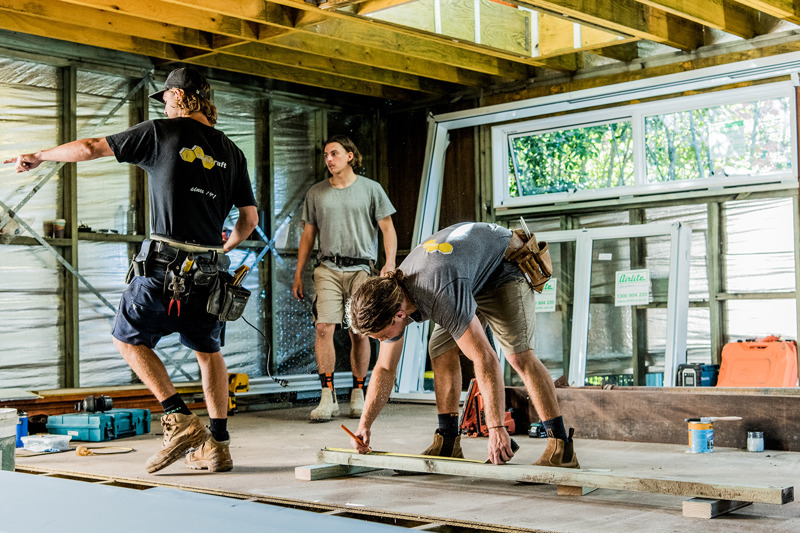 3. Through points one and two, check out your shortlist's website, instagram, facebook and houzz profiles.
See how they present, what their portfolio looks like and what other people have had to say about their experience though their own works. You might find that they have completed similar projects to what you're wanting to do, have great designs or looks about in your price range.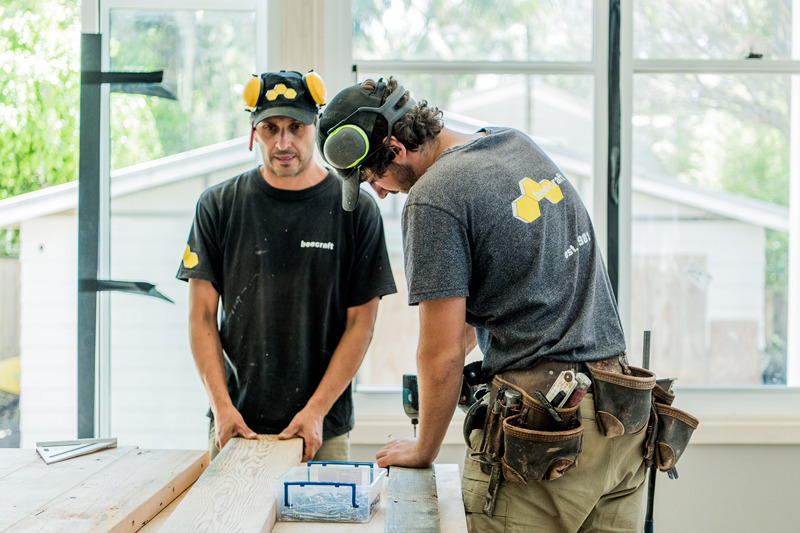 The most important part of your working relationship is that you trust your builder. As a design constructor, we're on the same team as you through the entire process and want the best possible outcome aligned with your design dreams and budgetary requirements. So, making sure that you are working with someone that you trust and value their expert opinion is imperative. If you would like to know more about our services, our work and our culture, get in touch today. We are always happy to help.